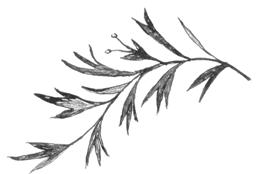 Bethlehem Monastery of Poor Clares
Summer, 2016
Our dear Friends,
Did you notice? That extra item included in this mailing. Yes, besides the familiar notice of our upcoming Novena in honor of our Holy Mother St. Clare, it is our great joy to announce to you that, in this Jubilee Year of Mercy, yet another of our Sisters will be arriving at a significant milestone in her religious life. Come September 29th, our Sister Mary Joyce will complete her 25th year of Holy Profession, a journey begun in Aluva, India, continuing on to Raiganj in West Bengal, and from there to Mt. St. Francis here in these United States. We will tell you more about that in our Christmas newsletter, as many details are yet to be revealed by the Lord of her heart. Meanwhile, let us return to the beginning of these past weeks – around the end of March, to be exact.
Holy Week unfolded for us again this year under the sure guidance of our Father Francis Simeone. The great mysteries of our Redemption which opened the floodgates of God's Mercy once more filled us with awe and wonder at the indefatigability of His Love. Oh, the lengths to which He will go to draw us back to His Heart! The feast of Mercy in this Jubilee Year held special significance for us as we recalled the eleventh anniversary of the death of St. John Paul II in 2005 and all the graces poured out upon the Church ever since through his intercession. We have followed the various events in Rome through L'Osservatore Romano and other publications, and rejoice that so many are taking advantage of the Great Jubilee worldwide, thus experiencing that peace which the world cannot give and which it will never know until it turns to God's Mercy. As our own part in helping it to do so, at least in our own country, we began praying a shortened form of the Patriotic Rosary on the 8th of each month. May our Immaculate Mother, patroness of these United States, obtain from her Son the graces needed to see clearly in this election year.
A couple days after we began this practice, the Lord sent us a foretaste of His response with the arrival on April 10th of several members of the Parish of Our Lady of Mt. Carmel in Newport News bearing the results of the pantry shower they traditionally hold for us this time of year. We cannot be grateful enough for their overwhelming love and generosity so faithfully shown us over the years. Said shower seemed also to presage the abundance of graces and blessings poured out on the whole Church a few days later, as we celebrated the Golden Jubilee of our Sister Mary Charitas on April 16th. Father Mark Wenzinger, O.S.B., led us and so many of you who joined Sister's family in our public chapel in a wonderful exploration and interweaving of the great mysteries of her family life, the call to a new family in religious community, and her life in Christ as a temple of the Most Holy Trinity (Sister's title). These themes were presented in a somewhat different arrangement by our Father Francis Simeone in a second Jubilee Mass on April 18th, whose bouquet both inspired and recalled the beauty and splendor of Sister's noble vocation. Then, on Sunday, April 24th, our Bishop Francis X. DiLorenzo was joined at the altar by our chaplain, Father Gerald Pryzwara and our good friend, Father Robert McCreary, O.F.M.Cap., former religious assistant of our Poor Clare Federation, with seminarian Nicholas Redmond acting as Master of Ceremonies. Our Bishop spoke of our life as a vocation that lifts to a different level the Great American Dream of achievement and success. Little did any of those joining us that day suspect that at the end of that week, our then-Postulant Cecilia would hear the Glad Tidings fulfilling her own great dream: that of her Investiture in the habit of the Poor Clares. What a joy it was to learn the date: June 22nd, a day we call Covenant Day because of the promise Jesus made to our Holy Mother Clare that He would always take care of us.
Now, many and varied are the ways in which Jesus continues to keep that promise. Outstanding among them are the various volunteer work groups that help us maintain our house and grounds. Like the group from the College of William and Mary who came one Saturday in late April to prepare several areas for planting, to remove storm debris from various places and even to straighten out some fencing bent by some of the heavier of said debris. Or like the three retired Knights of Columbus who come so faithfully every two weeks to do small and large maintenance projects for us. One of their latest major projects was the refurbishing of a set of Stations of the Cross created some sixty years ago by our Sister Mary Pius as a high school art project. They hung in the chapel of Sister's high school for a number of years, then were sent to us in Newport News where they were used outdoors along our front enclosure wall. But how to use them here on Mt. St. Francis? Recently, someone had the idea of mounting them on the wall around our large inner courtyard. And so, Brother Russ Black and Brother Frank Humphry set to work refurbishing the copper bas relief of the Stations which had become quite dark over the years. Finally all was ready, and on May 25th, our gallant Knights spent the morning drilling into the concrete blocks of the courtyard the holes for the heavy screws to mount the Stations. Our chaplain, Father Gerry, blessed them on June 14th.
Are you now dying of suspense? June 22nd finally did arrive, and Postulant Cecilia, wearing her grandmother's wedding dress – a lovely creation of satin and lots of lace – carried a candle and an olive branch like our Holy Mother St. Clare did on her own clothing day over 800 years ago. Her large family and a number of friends were with us that day and witnessed the blessing of the various items Sister would receive in the private ceremony following Holy Mass. When they saw her again an hour or so later, clothed in the Holy Habit and wearing the white veil of a novice, they learned that in the future, Sister would no longer be called "Cecilia," but "Sister Mary Laetitia of the Merciful Heart of Jesus".
We should have guessed it would be something like that, since Mother had made numerous references to "Joy" at Sister's Glad Tidings chapter – mentioned above—as well as during the clothing ceremony itself. However, there are a number of words for joy, like Gaudete or Laetare, each of which has its own unique connotation.
Speaking of Glad Tidings, we would like to end this missive with yet another joyous announcement, for on Friday, July 8th, our Sister Veronica Mary, whom many of you met as Sarah Golden a few years ago, will be professing her First Vows on Saturday, September 17th, the feast of the Stigmata of our Holy Father St. Francis. It is thanks to your generosity that Sister has come to this special day, and we couldn't wait until our next issue to share that news. Stay tuned, though, for details, or, if you can't wait that long, visit our website at www.poor-clares.org. where there will be photos of the day and of all the events mentioned above besides.
Now it is almost August, and we would like to invite you to join us for the great Novena in honor of our Holy Mother St. Clare, beginning on August 2nd at 7:00p.m. We will be fresh from our annual community retreat, given this year by Father Frederick Miller, a priest of the diocese of Newark, New Jersey. In this Year of Mercy, he will be sharing with us about the Holy Spirit, a topic very dear to the heart of our Holy Mother St. Clare. Be assured we will be remembering all of you, far and near, commending you to the prayers of our Holy Mother who was a light in the darkness for the people of her own era. Surely her intercession will bring light into the shadows of our own times and illumine the rough places in the lives of all who trust in her who placed her trust so firmly in the One Who promised to always take care of her.
MONASTERY EVENTS, SUMMER, 2016
August 2 – 10 Novena in honor of our Holy Mother St. Clare 7:00 each evening
August 10 Blessing and distribution of traditional breads following Novena
August 11 Solemnity of our Holy Mother St. Clare Holy Mass 8:00 a.m.
September 17 First Profession of Sister Veronica Mary 9:00 a.m.
September 29 Silver Jubilee of Sister Mary Joyce 9:00 a.m.